Sally(サリー Sarī)is a female chick who is the fifth main member of LINE friends. She is Brown's tag-along buddy who also gets a lot of attention from him.
Appearance
Sally has a pair of tiny black eyes, an orange beak and a body with yellow feathers. She also has a pair of small feet.
Personality
Although she is naive, Sally can be quite clever sometimes. Furthermore, she is also a bit cunning because the lack of attention from her friends, such as intending to steal Brown's heart by sticking by his side.
Gallery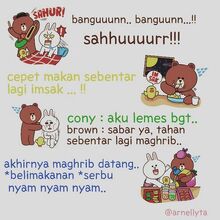 See Sally/image gallery.
Trivia
Apart from Cony, Sally is another character who appears with Brown the most.
Surprisingly, Sally gains lots of fans even she often acts as a background character.
Even though Sally is very young, she still gets a chance to be a businesswoman.
Sally is frequently being mistaken as a duckling.